Raina MacIntyre tackles public health in a global sphere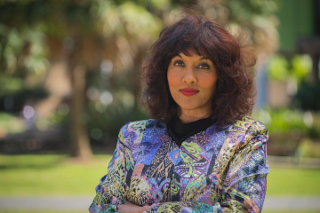 Alex, head of Disease Control and Bioterrorism at the Counter Terrorism Unit, is having a terrible day. A suspicious infectious disease is killing hundreds of people across the city. A leading professor at the state university insists it is flu. But isn't it too early in the season? Alex wonders: Could it be a genetically engineered strain of Avian flu?
His boss is sceptical, even when Alex explains that a bioterrorist attack "presents just as big a threat as a bombing. Or a rogue gunman. Bigger."
"What if I promise to wash my hands and cover my mouth when I cough?" the boss sneers dismissively.
If you haven't seen Pandemic, the five-part bioterrorism drama shortlisted for four awards in Melbourne's 2016 Web Film Festival, catch it here:
And note the credit line on the final episode: "Story by Raina MacIntyre, David Heslop and David Muscatello".
"I already had the story for Pandemic in my head," explains Professor MacIntyre, Head of the School of Public Health and Community Medicine at UNSW Sydney.
The Professor of Infectious Disease Epidemiology is an international leader in both emerging infections and biosecurity. She conceived of the mini film series as a teaching aid for her online course on Bioterrorism and Health Intelligence, which launched last year. It's part of a new suite of programs offered by the PLuS Alliance – a formidable partnership between three of the world's top universities – Arizona State University (ASU), King's College London (KCL), and UNSW.
The web series was a hit with students: "The feedback we got for that course was phenomenal," recalls MacIntyre. "The film highlighted the dangers of insider threat where an insider in an organisation is either stealing secrets or doing unsanctioned research. It's a major concern in the biological sciences."
Thomas E. Engells, Chief of Police at the University of Texas and a leading US expert on biosecurity, was a lecturer for the course, and saw first-hand how MacIntyre's workshops challenged and inspired the diverse mix of participants, which included grad students, accomplished academics, and working professionals from a spectrum of disciplines, including police and defence.
"Her work on biosecurity and bioterrorism is of the first rank," he says.
The risk is real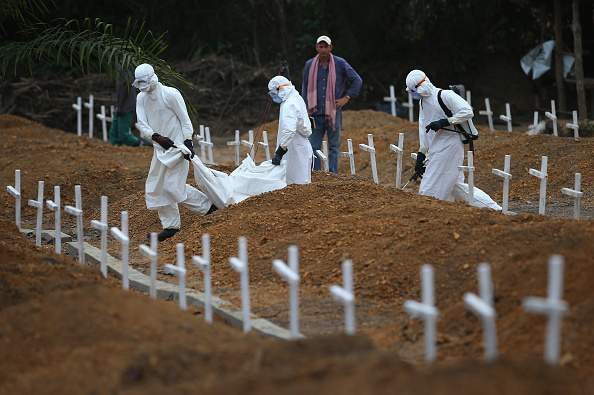 When we meet at UNSW's Sydney campus, MacIntyre has just returned from a conference of PLuS Alliance Fellows in Phoenix, where ASU is based. She was presenting the details of a new project investigating H5N1 avian influenza, and the risk factors for human-to-human forms of the highly pathogenic virus, which has led to the deaths of hundreds of millions of birds and more than 100 people since the first outbreak was detected in Hong Kong in 1997. It's among the first PLuS Alliance research projects to be given seed funding and is led by Matthew Scotch, an associate professor in ASU's Department of Biomedical Informatics. MacIntyre and Dr Kathleen Steinhofel from KCL, will also collaborate on the project.
While there is no evidence H5N1 can be easily transmitted between people – all human infections have been in people who lived and worked closely with infected poultry – there are very real worries the virus could mutate to create a new and highly pathogenic strain as deadly as the avian-derived Spanish flu that killed tens of millions of people, or up to 5% of the world's population, between 1918 and 1920.
"The risk of a pandemic, whether natural or unnatural, as a result of only a handful of mutations, is very real," MacIntyre warns.
"Raina's experience as an epidemiologist and with outbreak investigations is critical to this work," says Scotch. "She has so much experience studying pandemics including influenza. Thanks to the PLuS Alliance I have found someone who truly complements my work in the historic and geographic distribution of viruses and public health informatics."
Part of the allure is MacIntyre's wide-ranging research impact across four areas: biosecurity, responses to emerging infectious diseases, vaccinology, and personal protective equipment (PPE) for frontline health workers and first responders.
"Most researchers work on one, or maybe two, of these scientific areas during their careers," Scotch says. "Raina focuses on all four and has tremendous impact by bringing together other talented individuals from diverse backgrounds."
The Phoenix conference also concentrated on the new PLuS Alliance teaching programs. MacIntyre is involved in the first courses to be rolled out. All are collaborations between UNSW and ASU. Both the Master of Public Health – Public Security and the Master of Infectious Disease Intelligence are UNSW degreed, while the Master of Homeland Security and Emergency Management (Biosecurity) has been pioneered by ASU's Dr Brian J. Gerber with elective subjects from UNSW.
Gerber, Scotch, and MacIntyre are among the first batch of scholars to be declared PLuS Alliance Fellows. There are now 120 – roughly a third from each of the three universities. Fellows are encouraged to form research and education partnerships, meet face-to-face frequently, and take advantage of the cross pollination of ideas and information that comes from the unprecedented partnership, which MacIntyre likens to "a mega university which is truly global".
"We're part of something that is breaking barriers and going into a domain no-one has gone into before. There is no other university alliance like this, but others will follow."
Being a Fellow and forming cross-border, multidisciplinary teams, says MacIntyre, creates opportunities to tap into region- and nation-specific grant and R&D schemes, which were formerly inaccessible to partners working in isolation.
"These seed grants are just the start of that," she says, "people forming research teams across the three universities."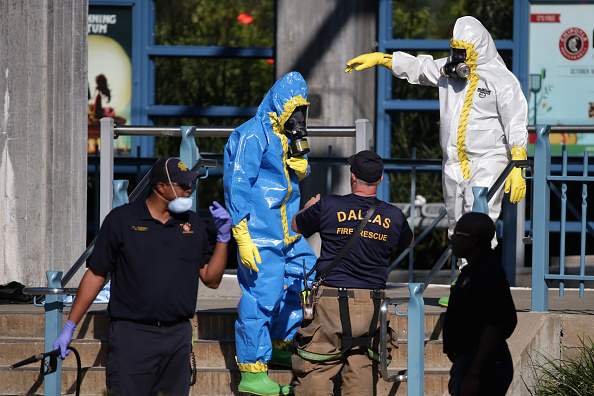 On the teaching front, the PLuS Alliance offers students a truly global education, she says. "Just imagine being a student who enrols in a degree at UNSW but is in a class online with students from KCL and ASU, getting all these diverse perspectives, and able to take subjects being offered by the other universities as well. Personally, I think that is very exciting and something students will find very attractive."
A "biological winter" as catastrophic as nuclear war?
Pandemic may have been a dramatisation, but the threats depicted in the web series are far from fictitious. And MacIntyre understands their magnitude. Biosecurity is at the heart of many of her 280 peer-reviewed papers.
Around 2014, MacInytre began using the phrase "biological winter" to refer to "a world that is full of man-made infections that are happening at a rate that is too fast to be controlled by drugs or vaccines". It was intended to warn the public: biosecurity breaches could be just as catastrophic for humankind as nuclear war.
MacIntyre devised a risk-priority scoring system for the most severe (category A) bioterrorism agents, which won her the 2007 Sir Henry Wellcome Medal and Prize from the Association of Military Surgeons of the United States. It was a rare honour for a non-US citizen, or military member.
Her interest in bioterrorism stems from concerns around dual use research: "This is research that is done with the intent of helping humanity, but which can also harm humanity – either by deliberate misuse or by accident," she says.
She has become a public commentator, penning several opinion pieces on medical and scientific ethics in recent years. "The whole issue really exploded on the international stage in 2011 when two different research groups wanted to publish their findings in Nature and Science, two of the leading journals, on how to modify an avian influenza virus which is not usually transferable between humans," she explains.
The virus had been genetically modified so it could be transmitted between humans. The researchers said this might enable the development of vaccines and drugs. "That really split the scientific community," MacIntyre says.
But her stance was definitive: "The risk is too great. Firstly, it's not that helpful for developing new drugs and vaccines. Secondly, the track record in biosafety in laboratories is not good. There have even been major accidents in leading, high profile laboratories over the past few years.
"If you publish a recipe about how to make a dangerous virus, of course it will be used, just like a methods for creating a 3D printer gun will be used. There are bad people out there looking at ways to harm human beings.
"We have biological technology now that is mind-blowing in its capability. We have gene-editing technology that is accessible. It makes it possible, for example, to edit the genome of a human embryo, to bypass Mendelian inheritance and even to erradicate whole species. You can engineer pathogens or create a virus from scratch in a lab, synthetically."
"There are now over 50 unregulated companies around the world that make synthetic viruses."
What's more worrying is that governments are struggling to keep pace: "our systems, our legislation and our mechanisms for dealing with these advances are still stuck in the last century," says MacIntyre. "There's a black hole of governance which makes the world really vulnerable to man-made epidemics."
"I think that if the public knew what was at stake, people would be rightly concerned."
Journey to the frontline of biosecurity and infectious diseases
MacIntrye was born in Colombo, Sri Lanka in 1964, but moved with her family to Sydney at age nine. The family was sponsored by an uncle who was an associate professor of Geodesy at UNSW. "He was quite brilliant," recalls MacIntyre. "He worked for NASA, but died when he was 42 of a heart attack."
At 15, she wanted to be a police officer. At 16, a chemical engineer. And at 17, just before completing her Higher School Certificate (HSC) at Sydney Girls High she wanted to be an artist. But there was a nagging doubt. "I thought I'd never be able to make a living as an artist."
So, MacIntyre turned to medicine and enrolled at the University of Sydney. From her first year, MacIntyre was drawn to public health: "I was interested in whole populations. But I also wanted to do my physician training so I had that deeper understanding and credibility."
After graduating in 1988, MacIntyre did "10 years of clinical practice, further study and specialist training in Sydney and Melbourne". Her aim, at the time, was to become a cardiologist, but she got sidetracked by a new-found fascination.
In 1993, she completed a Master of Applied Epidemiology at the Australian National University's National Centre for Epidemiology & Population Health.
"It was all about infectious diseases. I must have studied 20 different outbreaks. You name it, I did it – and I really loved it. I was a TB clinician and did a PhD in TB straight after the Masters."
There was also a year spent on a Harkness Fellowship at John Hopkins University in Baltimore, where she studied the transmission of TB in 16 prisons around Maryland: "That was a real eye opener... very confronting." Eventually her research on TB led to her being awarded the 2003 Frank Fenner Award for Advanced Research in Infectious Diseases.
By then she had taken up a full-time research position on the staff of the University of Sydney at the National Centre for Immunisation Research and Surveillance (NCIRS) at the Children's Hospital at Westmead. She had also become a mother of two.
During her 15 years with the NCIRS, a position she maintained after joining UNSW in 2008 until 2015, she focused on vaccines and vaccine trials.
She also developed a special interest in the vaccination of the frail and elderly, and for her body of work won Australia's pre-eminent prize in the field of immunisation from the Public Health Association in 2014. The subject remains a passion: Australia, the US and the UK all have ageing populations where people are expected to remain productive for longer, yet the elderly aren't offered vaccinations that could improve their quality of life, she says. The immunology research she is most proud of involves the relationship between influenza and heart attacks. In 2013, she published a study showing the strong protective effect of the flu vaccine on preventing heart attacks.
Becoming the Head of the School of Public Health and Community Medicine at UNSW, in 2008, allowed her to move from a "research-only role" to a position with a "major administrative and teaching component too".
MacIntyre has written about "the disconnect" between academia and public health practice and wants to bridge that gap. "To me, what you are doing academically has to be relevant to having some kind of impact on improving the health of people."
Her philosophy of integrating practical experience with academic learning is reflected in many of the initiatives she's introduced at the school. Internships are a component of many degrees, helping students become more work-ready when they graduate. And in 2013 she launched a Future Health Leaders program – an elite three-year Professional Doctorate in Applied Public Health, aimed at emerging leaders already working full-time in public health.
"I was given a brief to bring about quantum change, lift the performance, turn it round," she said of the School. "It's now recognised as one of the best, as reflected in our student numbers. We have more than 1000 coursework students and the biggest Master of Public Health management program in Australia."
At the end of the day, her work is about saving lives. Perhaps surprisingly, MacIntyre's most controversial research concerns the personal protective equipment worn by front line health workers when dealing with infectious diseases.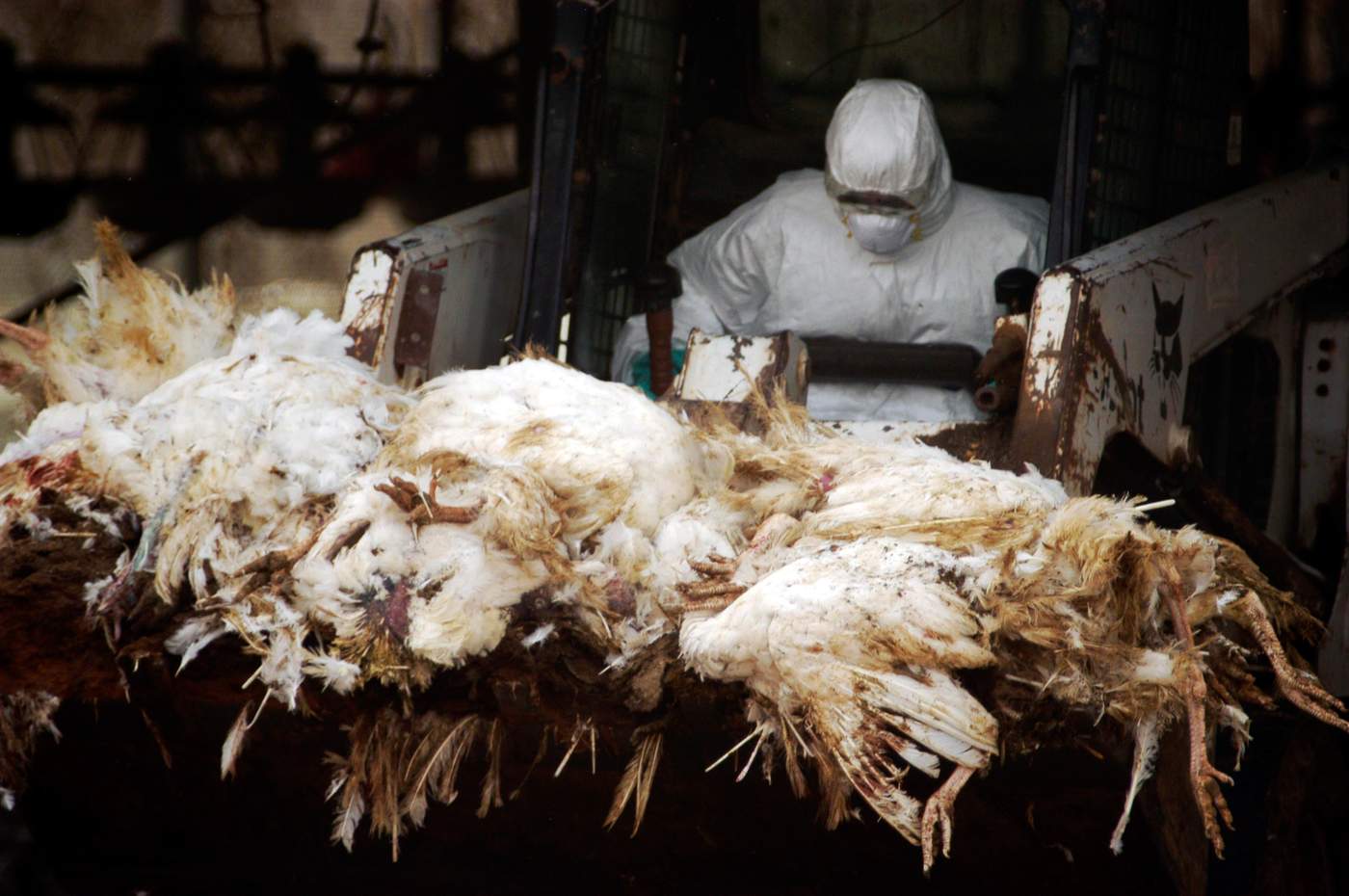 Staring down infections: technologies to keep first responders safe
When Ebola re-emerged in West Africa in 2014 the world was unprepared. In an unprecedented epidemic, the virus infected around 30,000 people and killed more than 11,000, and led the World Health Organization's director-general, Margaret Chan to declare it "the most severe acute public health emergency seen in modern times".
Significantly, hospitals paid a heavy price - with around 60% of patients and one in 10 medical staff succumbing. When the virus began turning up in countries outside Africa – carried to the UK, Europe and the US by travellers and first responder doctors and nurses – an otherwise ambivalent world began to take notice.
As late as 2009, there had been no clinical trials to test the efficacy of the personal protective equipment (PPE) given to medical staff and there was a huge discrepancy between the simple paper and cloth masks issued to doctors and nurses in hospitals and field clinics, and the full-mask respirators that researchers in laboratories dealing with the same infections were told to wear.
The findings, published in the American Journal of Respiratory and Critical Care, aligned with common sense, but challenged long-held clinical dogma and hospital guidelines: Paper masks, with no seal around the mouth and a porous membrane, offered minimal protection from the respiratory aspects of infectious disease compared to fully sealed regulators worn in labs. Even more worrying, subsequent research showed that cloth masks - worn by more than half of health care workers in areas where pandemics are likely to occur - could actually increase the risk of infection.
The findings raised eyebrows. But in late 2015, as doctors and nurses continued to die in West Africa and medical personnel were infected in the US, the Atlanta-based Centers for Disease Control and Prevention changed its guidelines to recommend respirators rather than masks.
MacIntyre continues to received support from colleagues internationally. Her work has "particular value and importance in this age of emerging infectious disease," says University of Texas Chief of Police Engells. "It has translated into improved work place safety practices for health care and first responders across the world."
MacIntyre is now focused on the lack of adequate PPE for law enforcement officers. The confluence of quantum advances in science, do-it-yourself biology and escalating geopolitical instability threaten to whip up a perfect storm for emergency workers, she believes.
She points to the Ebola incident in Dallas, in which a traveller and two health care workers at the Texas Presbyterian Hospital became infected with the virus. A photograph from the time shows a technician dressed in full protective equipment removing contaminated material from the hospital – watched at close quarters by police officers dressed in ordinary uniforms.
"If police do a raid on a property these days when they suspect there may be weapons or drugs, they should also be thinking about biological agents," she insists. "We've made small inroads into raising awareness of biosecurity among first responders. But there's a long way to go."