Paul Ramadge, a leader in global engagement, the knowledge sector and media, will oversee the PLuS Alliance.
Three of the world's leading universities have strengthened their shared commitment to advance innovation, research and education by appointing a Managing Director to lead their global alliance.
Paul Ramadge – a former Vice-Chancellor's Professorial Fellow at Monash University, Director of the Australia-Indonesia Centre and Editor-in-Chief of The Age – will work alongside the Presidents of Arizona State University, King's College London and UNSW Sydney to maximise opportunities for high-impact collaborations across the universities and in target markets.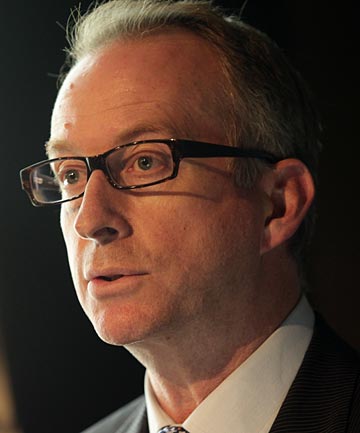 Paul founded the Australia-Indonesia Centre in 2013 where he delivered substantial collaborative research projects involving top-tier universities in both nations, programs in leadership and education, cultural exchanges and benchmark analyses of attitudes and perceptions. Earlier in his career as a journalist and editor, Paul oversaw editorial at The Age newspaper (2008-2012) during a period of defining investigative journalism, digital transformation and multi-channel coverage of major national and world events.
The PLuS Alliance was established in February 2016 to bring together three globally influential universities to make a positive and lasting contribution to global innovation, research and education. The Alliance is focused on building interdisciplinary collaborative projects in education and research in areas such as sustainable development, global health, social justice, and technology and innovation.
The Managing Director will play a critical role in developing the PLuS Alliance and its offerings, including creating opportunities to deliver blended and online learning programs as well as engagement with end users of research in emerging markets.
Professor Ian Jacobs, President and Vice-Chancellor, UNSW Sydney, said:
The PLuS Alliance is a key aspect of the global impact pillar of the UNSW 2025 Strategy. We are committed to global collaboration to build innovative solutions to grand challenges. The PluS Alliance will deliver added value for the international community through mobilising the scale and quality of the three universities. Paul Ramadge, with his standing, networks, digital nous and leadership experience is the perfect fit for both the PluS Alliance and UNSW.
Professor Michael M Crow, President, Arizona State University, said:
Arizona State University is dedicated to increasing access to higher education and developing solutions to education and research challenges worldwide. The PLuS Alliance allows us to bridge efforts with fellow major international research universities focused on the same principles with the ultimate goal of advancing innovations more quickly and at scale. Paul is a passionate leader who will be instrumental in furthering our mission and building success for the Alliance in its next phase.
Professor Ed Byrne, President and Principal, King's College London, said:
Paul comes to the Alliance at exactly the right point in its development and at exactly the right point in his career. He has the perfect mix of skills from a highly accomplished career in media followed by a rebirth in higher education, where he has displayed his leadership in a number of significant roles, building complex partnerships with multiple high-level stakeholders. The Alliance will do well with a Managing Director of his calibre and with his global vision.
Paul Ramadge, the new Managing Director of the PLuS Alliance, said:
It is a great honour to be given the opportunity to lead what is a truly innovative and ambitious global alliance. Taken individually, all three universities are remarkable for their academic achievements, their world-leading research and their passion for excellence. When combined, they can do even more to accelerate global education outcomes, pursue solutions to pressing challenges, share knowledge and, ultimately, improve lives.